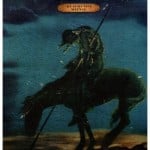 July 23, 2014 By Eric Berman
Song Of The Day by Eric Berman – "'Til I Die" by The Beach Boys Today's Song Of The Day is one one of Brian Wilson's deepest creations from the 1971 album originally titled Landlocked but ultimately released as Surf's Up. The lyrics really show where Brian's head was at the time which was not a great place. While his contributions to the album were minimal in number, they were astounding in impact. An utter masterpiece! … [Read More...]
Streaming Radio
A psychedelic blend of classic rock, prog rock, new wave, blues, indie-pop, jazz, reggae, and pop culture.
Internet radio station streaming music for sleeping, taking naps, and other more wakeful moments

Deep Oldies plays one of the deepest mixes of Rock 'n Roll
from the 50′s, 60′s & 70′s.

The lively mix of instrumentals and vocals made famous by Chicago's WNUA 95.5 lives on!
Streaming album rock, progressive rock, deep cuts, B-sides, rare live tracks and more from Okemos, Michigan USA.
Music Without Boundaries
The Adult Alternative

Planet Radio
Pure Classic Rock
No Commercials

Legitimate Free-Form Radio. Long lost to the FM Airwaves,  Rock 'n' Roll with a heart and a conscience

From Boston

Keeping contemporary jazz real
Music
Welcome to The 3D RadioActivity Flight program. To operate your seatbelt, insert the metal tab into the buckle, and pull tight. It works just like … [Read More...]
Phil Meyers' Feed
SRN's baseball and hoops expert Phil Meyers' tweets are a humorous and irreverent look at the world around us.
Other Stations We Like
Radio Paradise is a blend of many styles and genres of music, carefully selected and mixed by two … [Read More...]
60's Internet radio streaming Psychedelic rock, garage, and surf music Link … [Read More...]
Welcome to The 3D RadioActivity Flight program. To operate your seatbelt, insert the metal tab into the buckle, and pull tight. It works just like every other one, and if you don't know how to operate it, you probably shouldn't be out in public … [Read More...]
Welcome to The 3D RadioActivity Flight program. To operate your seatbelt, insert the metal tab into the buckle, and pull tight. It works just like every other one, and if you don't know how to operate it, you probably shouldn't be out in public … [Read More...]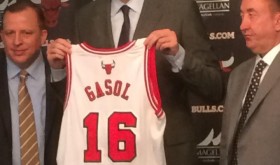 The Chicago Bulls came into this summer's blockbuster free agency period with one big target on their minds, unfortunately for them, they came away with a "Plan B operation." While it was disappointing not to land one of the most proficient scorers … [Read More...]
with Dave Rusch and Steve Leventhal We are joined by Rebecca Fyffe of ABC Humane Wildlife Rescue who tells us a few stories about the right and wrong ways to deal with wildlife when they become unwelcome guests in your home. Energy and environmental … [Read More...]
Home Improvement
with Dave Rusch and Steve Leventhal We are joined by Rebecca Fyffe of ABC Humane Wildlife Rescue who tells us a few stories about the right and wrong ways to deal with wildlife when they become unwelcome … [Read More...]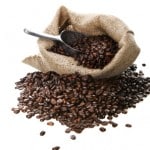 with Dave Rusch and Steve Leventhal Rebecca Fyffe from ABC Wildlife Rescue returns and tells us how to deal with racoons, snakes, and skunks. Kevin MacMillan from Duradek discusses his single sheet … [Read More...]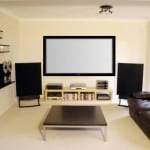 with Dave Rusch and Steve Leventhal Learn about rodent control as we hear about a product called X-Cluder. Bill and Kim Sacks, experts in home and broadcast audio, talk audio for home theatre. And, Ashton … [Read More...]