Music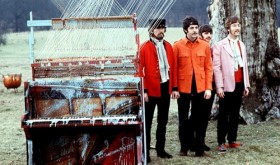 1964, The Searchers were at number one on the UK singles chart with the Sonny Bono song "Needles And Pins." The group's second UK chart topper had … [Read More...]
Phil Meyers' Feed
SRN's baseball and hoops expert Phil Meyers' tweets are a humorous and irreverent look at the world around us.
Other Stations We Like
Radio Paradise is a blend of many styles and genres of music, carefully selected and mixed by two … [Read More...]
60's Internet radio streaming Psychedelic rock, garage, and surf music Link … [Read More...]
An error has occurred, which probably means the feed is down. Try again later.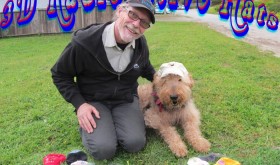 A hat is a head covering. It can be worn for protection against the elements, for ceremonial reason, religious functions, for safety, or as a … [Read More...]
1964, Sales figures show that the Beatles' "She Loves You" has sold 1.3 million copies in England, while "I Want to Hold Your Hand" has sold 1.5 million. 1967, The Beatles spent a second day at Knole Park, Sevenoaks, Kent, England to complete … [Read More...]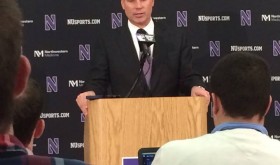 Saturdays contest between Purdue and Northwestern University was a matchup between two teams on completely different paths. Northwestern entered the game with a 10-10 overall record and a putrid 1-6 mark in Big Ten play. The Wildcats could have … [Read More...]
with David Rusch and Steve Leventhal We visit Ashton Ritchie of Scotts Lawn Company and learn about how to control bugs and insects that threaten your lawn. Denis Verhagen  from Travel Network discusses how the Internet has affected the travel … [Read More...]
Home Improvement
with David Rusch and Steve Leventhal We visit Ashton Ritchie of Scotts Lawn Company and learn about how to control bugs and insects that threaten your lawn. Denis Verhagen  from Travel Network discusses … [Read More...]
with Dave Rusch and Steve Leventhal John Elson from Inspect-It 1st discusses energy efficient lighting ideas during "This Week in Home Services." Author and energy expert Harry Braun sheds light on the … [Read More...]
with Dave Rusch and Steve Leventhal Guests Bill Von Brethorst from Planetary Systems tells our listeners how to use renewable energy systems to live off the grid. Don Guzan from the D-Plantman Gardening … [Read More...]