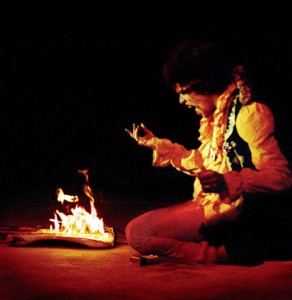 1967, Jimi Hendrix set fire to his guitar live on stage for the first time when he was appearing at The Astoria in London, England. It was the first night of a 24-date tour with The Walker Brothers, Cat Stevens and Engelbert Humperdink. The Fender Stratocaster burned on stage by Hendrix sold for £280,000 at a 2008 London auction of rock memorabilia.
1969, George Harrison and his wife, Patti, appear in an Amersterdam court charged with possession of cannabis. They are fined 250 pounds.
1969, In Amsterdam John and Yoko call off their "Bed-In" so they can premiere Ono's new film 'Rape' in Vienna.
1972, The Beatles Official Fan Club closed. The Beatles Monthly magazine had ceased three years previously.
1972, The No. 1 album in the country today is America's self-titled debut, featuring their classic "A Horse With No Name."
1973, The Grateful Dead played at War Memorial Auditorium in Buffalo, New York.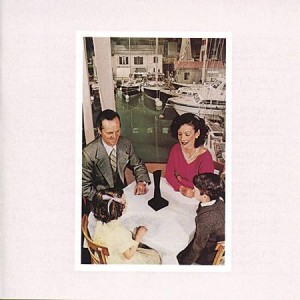 1976, Led Zeppelin released Presence, their seventh studio album, on their own Swan Song Records in the UK. Presence has now been certified 3 times Platinum by the Recording Industry Association of America (RIAA) for US sales in excess of 3 million copies.

1977, An Elvis Presley concert in Baton Rouge, La., is postponed after Elvis doesn't return from the intermission

1982, The Doobie Brothers break up for the first time.

1982, Toto release their No. 2 single "Rosanna."
1983, Reggae singer and one-hit-wonder Eddy Grant releases "Electric Avenue."
1983, Pink Floyd release The Final Cut, their last album with Roger Waters.
Born on this day: Shirley Jones, The Partridge Family (1934); Herb Alpert (1937); Al Nichol, The Turtles (1946); and Mick ralphs, Mott the Hoople (1948)
Get more history at Yeah Baby Tunes