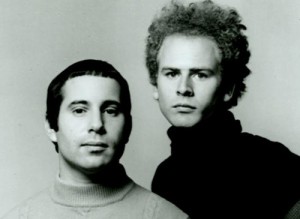 1968, Simon & Garfunkel release "Mrs. Robinson" from The Graduate soundtrack.
1969, Pink Floyd appeared at Mothers Club in Birmingham, England. The show was recorded for the forthcoming album 'Ummagumma'.
1969, A court finds John Lennon's erotic lithographs "unlikely to deprave or corrupt," and his exhibition in London is reopened.
1969, Joe Cocker makes his debut appearance on The Ed Sullivan Show.
1970, David Bowie and The Hype, Barclay James Harvest, High Tide and The Purple Gang all appeared at Stockport Grammar School, England.
1971, The Grateful Dead appeared at the Fillmore East in New York City. The Beach Boys also appeared on stage with the Dead, who together performed a short set of Beach Boys songs.
1974, a free afternoon event was held in the parking lot of the University of Connecticut, Ice Hockey Arena in Storrs. The four acts that appeared, Aerosmith, Bruce Springsteen, Fairport Convention and Fat Back. Springsteen then went on to play another gig that evening at the University of Hartford in Connecticut.
1975, Pink Floyd played the last of a four night run at Los Angeles' Sports Arena. A total of 511 fans were arrested over the four nights for possession of marijuana.
1976, Customs officers on a train at the Russian/Polish Border detained David Bowie, after Nazi books and mementoes were found in his luggage. Bowie claimed that the material was being used for research on a movie project about Nazi propaganda leader Joseph Paul Goebbels.
1978, The first night of a 14-date UK tour by Blue Oyster Cult supported by Japan at the Colston Hall, Bristol.
1979, Stevie Wonder makes a surprise appearance at a tribute concert to Duke Ellington at UCLA. He plays "Sir Duke" and then covers Ellington's own "C-Jam Blues."
Get more history at Yeah Baby Tunes