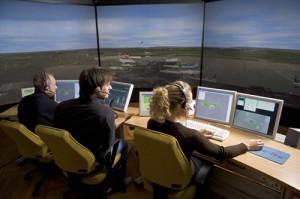 Please welcome a new voice on InternetFM.com, who has kindly allowed me to repost and link to his very humorous and clever musings. 
His blog is called "The Idiot Speaketh."  He"s on Facebook, and the blog address is http://www.redriverpak.wordpress.com  -SL
Sometimes, things don't exactly work out in Life the way you think they should have….
Right now, I am supposed to be a stressed-out, alcoholic, chain-smoking, glue-sniffing burnout in Atlanta, Georgia.
That's what I was supposed to be at this stage in my life, but things did not work out as planned.
I can explain.
I was SUPPOSED to be an Air Traffic Controller.
Twice.
The First time was right after graduation from High School. I joined the US AIR FORCE with a guaranteed job of Air Traffic Controller…..
Read the full story at The Idiot Speaketh