1966, Herb Alpert And The Tijuana Brass went to No.1 on the album chart with 'What Now My Love', setting a new American record with four albums in the Top Ten. The other three were; 'South of the Border', 'Going Places' and 'Whipped Cream and Other Delights'.
1966, Percy Sledge started a two week run at No.1 on the singles chart with 'When A Man Loves A Woman'.
1966, Ike & Tina Turner release their epic "River Deep, Mountain High," but it limps only to No. 88 on the American chart.
1966, All four Beatles spent the day with Bob Dylan in his room at the Mayfair hotel in London, England.
1969, Rolling Stone Mick Jagger and Marianne Faithfull were arrested at their London home and charged with possession of cannabis, they were released on £50 ($85) bail.
1973, Bassist and songwriter Ronnie Lane leaves the Faces.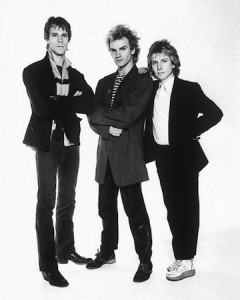 1976, The Allman Brothers Band break up in disgust for the first time after Gregg Allman testifies against a road manager accused of drug trafficking.
1977, Sting, Stewart Copeland and Andy Summers played together for the first time when they performed as part of Mike Howletts band, Strontium 90 in Paris France.
1977, Heart, Steve Miller, The Eagles and Foreigner all appeared at the Oakland-Alameda County Stadium in California.
1977, Bruce Springsteen is free to enter a studio again after settling out of court with his former manager, Mike Appel. Their legal entanglements had prevented Springsteen from recording.
Born today – John Fogerty (1945)
Get more history at Yeah Baby Tunes