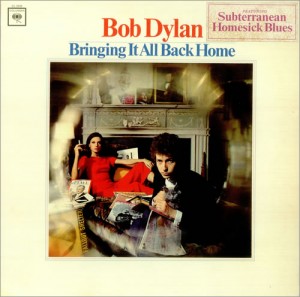 1965, Bob Dylan's album 'Bringing It All Back Home' was at No.1 on the charts, his second No.1 album.
1965, The Beach Boys started a two week run at No.1 on the singles chart with 'Help Me Rhonda', the group's second US No.1.
1967, The Move, Cream, Jimi Hendrix Experience, Zoot Money and Pink Floyd all appeared at the Tulip Bulb Auction Hall in Spalding, Lincs, England. Tickets cost £1 ($1.70).
1971, The Rolling Stones started a two week run at No.1 on the singles chart with 'Brown Sugar'. It was the bands sixth No.1.
1971, Three dozen Grateful Dead fans were treated for hallucinations caused by LSD after they unwittingly drank spiked apple juice served at a gig at San Francisco's Winterland.
1972, Paul McCartney releases his bizarre interpretation of "Mary Had a Little Lamb" as Wings. It barely makes No. 28. McCartney apparently was making a point about censorship after the BBC banned his political single "Give Ireland Back to the Irish."
1973, Record executive Clive Davis is fired from Columbia for misappropriating $100,000. He later founded Arista Records and engineered Santana's comeback with Supernatural.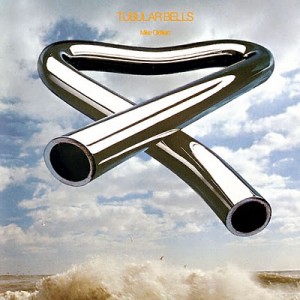 1973, Roger McGuinn performs his first solo gig at New York's Academy of Music and confirms rumors that his band The Byrds is finished. Record executive
1973, Mike Oldfield releases his ambient masterpiece Tubular Bells or "That Weird Music in The Exorcist."
1976, Diana Ross started a two week run No.1 on the singles chart with 'Love Hangover', her fourth No.1.
1977, Fleetwood Mac, Bob Seger, Chick Corea, Stanley Clarke and Kenny Logins all appeared at the Tangerine Bowl, Orlando, Florida. Tickets cost $10 – $12.50.
Born on this day – Gary Brooker, Procol Harum (1945)
Get more history at Yeah Baby Tunes