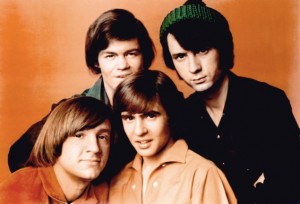 1966, Filming began on The Monkees first TV series.
1968, Working on what will become The White album, The Beatles add overdubs of bass and vocals on 'Revolution'. After numerous overdubs have been added, the final six minutes of the song evolved into chaotic, jamming, with Lennon repeatedly shouting "alright" and Yoko Ono speaking random phrases. The jam becomes the basis for 'Revolution 9', and this session is the first that Yoko attends.
1969, Jimi Hendrix was featured on the cover of Rolling Stone magazine, on sale for 35 Cents.
1969, During their Montreal bed-in, John Lennon and Yoko Ono record "Give Peace a Chance."
1969, The Rolling Stones record "Honky Tonk Women."
1973, To celebrate John Bonham's 25th birthday, Robert Plant leads an audience at the Felt Forum in Los Angeles in a rendition of "Happy Birthday." Later that night Bonham celebrates with George Harrison, who ends up throwing his birthday cake at the drummer. Bonham tosses Harrison into the hotel pool.
1975, During a press conference held at the 5th Avenue Hotel in New York City to announce The Rolling Stones forthcoming American tour, the Stones themselves came down the street playing live from the back of a flat-bed truck.
1976, The Who gave themselves a place in the Guinness book of Records as the loudest performance of a rock band at 120 decibels, when they played at Charlton Athletic Football ground.
1977, The Patti Smith group started a nine night residency at New York's CBGB's.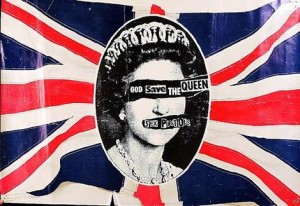 1977, The BBC announced a ban on the new Sex Pistols single 'God Save The Queen' saying its, "in gross bad taste". And the IBA issued a warning to all radio stations saying the playing the single would be in breach of Section 4:1:A of the Broadcasting act. The single reached No.2 on the UK chart.
1977, The Police appeared at The Railway Hotel, Putney, London.
1977,  Emerson, Lake & Palmer kick off an American tour accompanied by a 70-piece orchestra. It costs the band $200,000 a week to keep the circus on the road.
Born on this day – John Bonham (1947)
Get more history at Yeah Baby Tunes