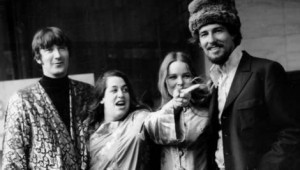 1966, The Mamas and the Papas started a three week run at No.1 on the singles chart with "Monday Monday".  The group was reported, as saying they all hated the song except for its writer John Phillips.
1967, Jimi Hendrix played two shows at London"s Saville Theatre. Ringo Starr, Brian Jones and members of The Beach Boys and The Moody Blues were in the audience.
1967, Bob Dylan gives his first interview since his 1966 motorcycle accident to the Daily News.
1968, Aretha Franklin records a French concert for her album Aretha in Paris.
1970, During a North American tour Pink Floyd appeared at Pauley Pavilion, at the University of California in West Hollywood, Los Angeles, California.
1972, Reginald Dwight changed his name by Deed poll to Elton Hercules John.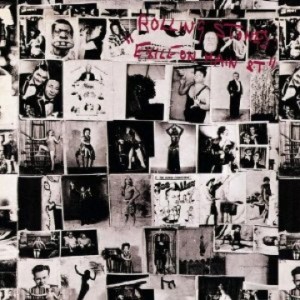 1972, The Rolling Stones released the second album on their own label, "Exile on Main Street" featuring two hit singles, "Tumbling Dice" and "Happy".
1977, The Eagles went to No.1 on the singles chart with "Hotel California", the group"s fourth US No.1.
1978, 90,000 tickets were sold in eight hours for Bob Dylan"s forthcoming London dates at Earls Court.
1978, David Bowie played the first of three nights on his Low / Heroes world tour at Madison Square Garden in New York City.
Get more history at Yeah Baby Tunes