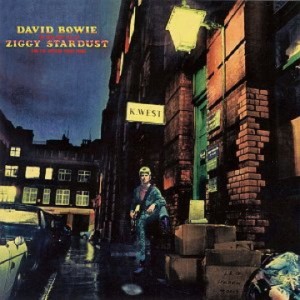 By John the Secretary
….In the early 1970's David Bowie was starting to make waves after nearly five years of trying to make his mark in music. 'Space Oddity' had given him a deliciously topical hit in the late sixties but 'The Man Who Sold the World' had not given him the much craved momentum he wanted. 'Hunky Dory' changed with his perceived idea of what would be popular but it commercially failed to propel him further. Then he tapped into the glam rock, androgynous mood of the time in 1972 and ultimately served up one of the finest entries in the rock 'n' roll genre.
'Five Years' is an ominous start to proceedings; apocalyptic and foreboding its distinctive drum beat at the start…..