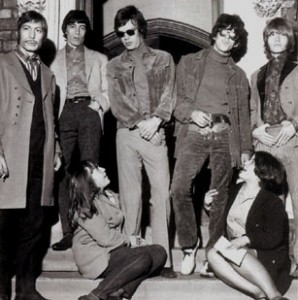 1966, The Rolling Stones started a two week run at No.1 on the singles chart with 'Paint It Black', the group's third No.1 single.
1966, European radio stations mistakenly report that The Who's lead singer Roger Daltrey is dead. Actually, it was guitarist Pete Townshend who had been injured in a car accident a few days earlier.
1966, Elvis Presley begins shooting his 26th film, Double Trouble.
1968, London's Olympic Studio catches fire while the Rolling Stones are there recording Beggars Banquet.
1968, Working at Abbey Road studios in London on The White Album, John Lennon worked on 'Revolution 9' in studio 3, while Paul McCartney recorded 'Blackbird' in studio 2.
1969, The Beatles were at No.1 on the singles chart with 'The Ballad Of John and Yoko' the group's 17th No.1. Only two Beatles played on the track, John Lennon and Paul McCartney.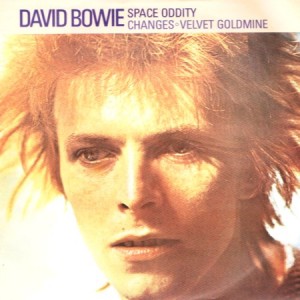 1969, Always with his eye on the main chance, David Bowie releases his single "Space Oddity" to cash in on this month's Apollo 11 lunar landing.
1976, AC/DC appeared at Glasgow City Hall, Scotland, on the first night of their Lock Up Your Daughters 19 date UK tour.
Born on this day – Frank Beard, ZZ Top (1949)
Get more history at Yeah Baby Tunes