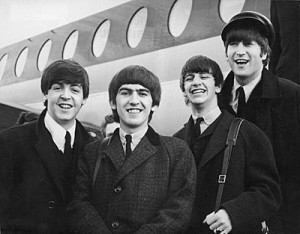 1964, The Beatles arrived in Adelaide, Australia and were greeted by an estimated 250,000 fans, (the biggest welcome the band would ever receive), who lined the ten mile route from the airport to the city centre. The group gave their first four shows in Australia at the Centennial Hall, Adelaide over two nights, playing: I Saw Her Standing There, I Want To Hold Your Hand, All My Loving, She Loves You, Till There Was You, Roll Over Beethoven, Can't Buy Me Love, This Boy, Long Tall Sally and Twist And Shout. Temporary member Jimmy Nicol was standing in for Ringo on drums who was recovering from having his tonsils removed.
1965, The Beatles were included in the Queen's birthday honours list to each receive the MBE. Protests poured into Buckingham Palace, MP Hector Dupuis said 'British Royalty has put me on the same level as a bunch of vulgar numbskulls'.
1965, The Supremes scored their fifth consecutive No.1 single when 'Back In My Arms Again', went to the top of the charts.
1965, The Who appeared at The Town Hall, Dudley, Birmingham. England.
1965, Sonny & Cher make their television debut on Dick Clark's American Bandstand.
1966, The Dave Clark Five made a record 12th appearance on The  Ed Sullivan show.
1968, Speedway, starring Elvis Presley and Nancy Sinatra, premieres in Charlotte, N.C.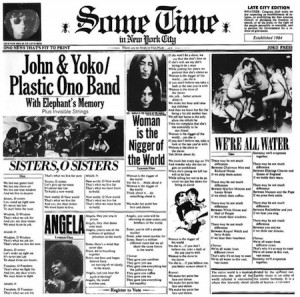 1971, Black girl trio Honey Cone went to No.1 on the singles chart with 'Want Ads'..
1972, John Lennon and Yoko Ono release their album Some Time in New York City.
1978, Playing live around the UK, Dire Straits at Erics, Liverpool. The Thompson Twins at The Limit in Sheffield and The Jam at King George's Hall, Blackburn.
1979, The Police appeared at The Locarno, Bristol, England, supported by The Cramps.
Born on this day – Brad Delp of Boston (1951)
Get more history at Yeah Baby Tunes