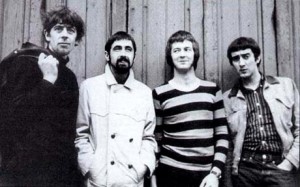 1966, John Mayall's Bluesbreakers (featuring guitarist Eric Clapton), appeared at The Marquee Club, London, England.

1966, The Beatles made a surprise live appearance on the UK television program Top of the Pops, performing 'Paperback Writer' and 'Rain'. It became The Beatles' last live musical television appearance, with the sole exception of the June 1967 worldwide transmission of 'All You Need Is Love'.
1967, The three day Monterey Pop Festival in California began. All the proceeds went to charity when all the artists agreed to perform for free, the "Summer of Love" was born. The festival saw the first major US appearances by The Who, Jimi Hendrix and Janis Joplin. Also on the bill: The Byrds, Grateful Dead, Otis Redding, Simon & Garfunkel, The Steve Miller Band, Canned Heat, The Mamas And The Papas, Jefferson Airplane, Buffalo Springfield and The Electric Flag. Tickets cost $3.50–6.50 (£2–3.80). John Phillips, of The Mamas and The Papas would later write, 'San Francisco' (Be Sure To Wear Flowers In Your Hair) about the festival, which became a hit for Scott McKenzie.
1967, Pink Floyd release their second single, "See Emily Play," in England.

1968, Janis Joplin, Steve Miller, and Santana play a benefit at San Francisco's Fillmore Auditorium. Proceeds from the gig go toward keeping the Matrix Club, another San Francisco venue, open.

1970, Mungo Jerry were at No.1 on the singles chart with 'In The Summertime'. It went on to become the best selling single of 1970 spending seven weeks at No.1
1975, Accusing them of harassment during deportation proceedings, John Lennon files a suit against former U.S. Attorneys General John Mitchell and Richard Kleindienst.
1976, The Jackson Five four-week summer variety show premiered on CBS- TV featuring The Jacksons plus sisters Latoya, Rebbie and Janet.

1978, A meeting of the minds as Mac Davis hosts The Midnight Special, welcoming guests Rod Stewart, Todd Rundgren, and Andrew Gold ("Lonely Boy").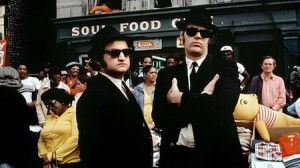 1979, The Electric Light Orchestra started a five-week run at No.1 on the album chart with 'Discovery' their first No.1 LP, featuring the tracks 'Shine A Little Love', 'Don't Bring Me Down' and 'The Diary Of Horace Wimp'.
1980, "The Blues Brothers" film starring John Belushi and Dan Aykroyd premiered in Chicago. The film also featured Aretha Franklin, James Brown and Ray Charles in the role of a streetwise storeowner.
Born on this day – Gino Vanelli (1952)
Get more history at Yeah Baby Tunes