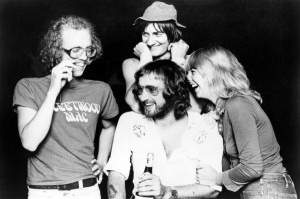 1971, Fleetwood Mac appeared at Up The Junction in Crewe, England.
1974, Peter Hoorelbeke drummer with US band Rare Earth was arrested after a concert for throwing his drumsticks into the crowd.
1975, Elvis Presley had a face-lift at Mid South hospital, Memphis.
1976, Abba gave a special live performance in Stockholm for Sweden's King Carl XVI Gustaf and Silvia Sommerlath on the eve of their wedding.
1977, Tom Petty and the Heartbreakers supported by The Boomtown Rats appeared at Friars, Aylesbury, England.
1977, Fleetwood Mac went to No.1 on the singles chart with 'Dreams', the group's first and only No.1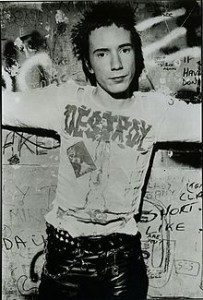 1977, Johnny Rotten and Paul Cook of The Sex Pistols were stabbed and beaten when they were attacked in a car park outside a London pub.
1977, The Beatles 'Live At The Hollywood Bowl' went to No.1 on the album chart, the album featured recordings from 23rd August 1964 and 30th August 1965.
1980, The Blues Brothers, starring Dan Aykroyd and John Belushi as the deadpan R&B team, premieres in New York.
Born on this day – Paul McCartney (1942)
Get more history at Yeah Baby Tunes