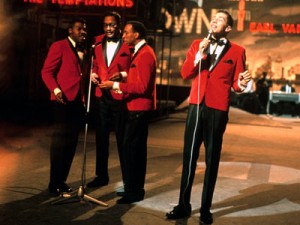 1965, Motown releases Smokey Robinson & the Miracles' ballad "The Tracks of My Tears," simply one of the greatest songs ever written.
1966, The Beatles fly to Germany, where they will begin their last world tour. The Rolling Stones depart London the same day to begin a tour of America. Rock-crazy English fans will just have to make do with the Who, the Kinks, and Cliff Richard.
1966, The Beatles had their tenth consecutive No.1 single with 'Paperback Writer' / 'Rain'. The track is marked by the boosted bass guitar sound throughout, partly in response to John Lennon demanding to know why the bass on a certain Wilson Pickett record far exceeded the bass on any Beatles records. It was also cut louder than any other Beatles record, due to a new piece of equipment used in the mastering process.
1970, Cubby Checker was arrested in Niagara Falls after police discovered marijuana and other drugs in his car.
1972, Smokey Robinson performs his last show with the Miracles.
1973, George Harrison started a five-week run at No.1 on the album chart with 'Living In The Material World', his second solo No.1.
1975, During his 'Welcome To My Nightmare' tour in Vancouver, Canada, Alice Cooper fell from the stage and broke six ribs.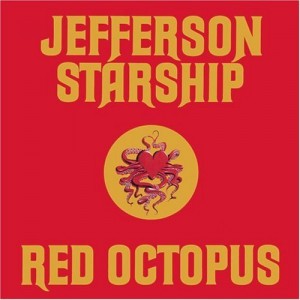 1975, Jefferson Starship release Red Octopus. Rolling Stone celebrates Marty Balin's return to the fold by saying, "If it weren't for Balin, Red Octopus would be completely unlistenable."
1975, Bob Marley and The Wailers played the first of 14 shows over 7 nights at Paul's Mall in Boston, Massachusetts, as part of their Natty Dread Tour.
1976, Paul McCartney and Wings played the last date on their Wings Over America tour at the Forum in Los Angeles.
1977, A very inebriated Keith Moon joins Led Zeppelin onstage in Los Angeles. He "belts seven shades of shit" out of a tympani on "Moby Dick" and "Rock and Roll," then proceeds to call John Bonham the best living rock drummer in the world today.
Born on this day – Jason Mraz (1977)
Get more history at Yeah Baby Tunes