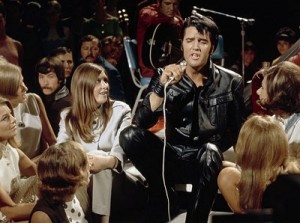 1968, Elvis Presley appeared on an NBC TV show that was billed as his "comeback special". The show featured the king performing on a small, square stage, surrounded by a mostly female audience. Presley was outfitted in black leather and performed many of his early hits.
1968, Working at Abbey Road studios in London The Beatles recorded seven takes of 'Everybody's Got Something to Hide Except Me and My Monkey' for their forthcoming White album.
1969, during a North American tour Jimi Hendrix appeared at Boston Gardens, Boston, Massachusetts.
1969, The Doors appeared at the Forum, Mexico City, Mexico.
1970, Pink Floyd, Led Zeppelin, The Byrds, Canned Heat, Steppenwolf, Jefferson Airplane, Johnny Winter, Frank Zappa And The Mothers of Invention, Dr. John, The Moody Blues and Fairport Convention all appeared at the 3-day Bath Festival of Blues and Progressive Music in Bath, England.
1970, The Jackson Five started a two week run at No.1 on the singles chart with 'The Love You Save', the group's third No.1 of the year.
1970, The Trans-Continental Pop Festival (better known as the Festival Express) set off. The tour was unique in that rather than flying to each city, most of the acts traveled on a chartered CN train. The Grateful Dead, Janis Joplin, The Band, The Flying Burrito Brothers and, Buddy Guy Blues Band all traveled together on the train playing shows in Toronto, Winnipeg, Saskatoon and Calgary.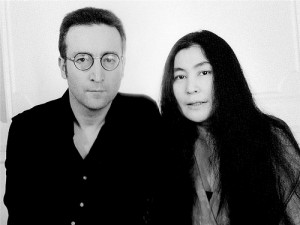 1970, Freddie Mercury made his live debut with Smile (guitarist Brian May and drummer Roger Taylors' group) at Truro City Hall, Cornwall, England.
1976, After much legal wrangling, John Lennon finally receives his green card. He's now a legal American resident.
1980, John Bonham, drummer with Led Zeppelin collapsed on stage during a gig in Nuremberg, West Germany.
Born on this day: Bruce Johnston (1944)
Get more history at Yeah Baby Tunes