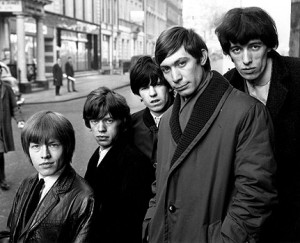 1964, The Rolling Stones play their first American show at a Lynn, Mass., high school football stadium. They also make their American TV debut on The Les Crane Show. An Associated Press reporter notes, "They are dirtier and streakier and more disheveled than the Beatles and in some places, they are more popular than the Beatles."
1966, Frank Sinatra was at No.1 on the singles chart with 'Strangers In The Night',
1966, The Who kicked off a 10-date European tour at the Grona Lund in Stockholm, Sweden.
1967, David Bowie released his debut album, 'David Bowie', which failed to make the UK charts.
1971, Pink Floyd appeared at the Student Health Centre Refectory, Edinburgh University, Edinburgh, Scotland.
1972, Dion reunites with the Belmonts for an oldies show at New York's Madison Square Garden.
1973, Paul McCartney had both the No.1 positions on the charts when 'Red Rose Speedway', went to the top of the album chart and 'My Love', started a four week run as the No.1 single.
1973, The Electric Light Orchestra began their first US tour, a 40-date trek in San Diego, California.
1973, Led Zeppelin drummer John Bonham settles an argument with promoter Bill Graham at a San Francisco gig by emptying a bucket of water over him.
1976, Wings set a new world record when they performed in front of 67,100 fans in Seattle, the largest attendance for an indoor crow
Born on this day – Charlie Watts (1941)
Get more history at Yeah Baby Tunes