1969, Fleetwood Mac, Pentangle and Duster Bennett all appeared at London's Royal Albert Hall 'Pop Proms.'
1972, The Rolling Stones open yet another North American tour – actually their seventh – in Vancouver.
1973, David Bowie appeared at Earls Court in London, England.
1973, George Harrison knocked Paul McCartney from the top of the singles chart with 'Give Me Love, Give Me Peace On Earth'. His second No.1.
1975, David Bowie begins filming The Man Who Fell to Earth.
1975, The Jackson Five announced that they were leaving Motown Records for Epic Records. The brothers were forced to change their name to The Jacksons since Motown owned the other name.
1976, Police raided the home of Neil Diamond searching for drugs, they found less than one ounce of marijuana.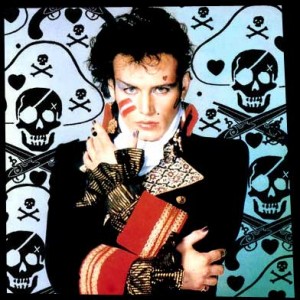 1976, Stuart Goddard, (Adam Ant), placed the following ad in the classified section of the Melody Maker, 'Beat on a bass, with the B-Sides.' Andy Warren answered the ad and the pair went on to form Adam and The Ants.
1977, Marvel Comics launched a comic book based on the rock group Kiss.
1978, The Sex Pistols release "My Way," as interpreted by Sid Vicious.
1978, It's the usual musical anarchy on TV's Midnight Special as host Martin Mull welcomes Jethro Tull, Robert Palmer, and Flo & Eddie.
Born on this day: Stanley Clarke (1951)
Get more history at Yeah Baby Tunes