1967, Procol Harum, The Jimi Hendrix Experience and Denny Laine all appeared at The Saville Theatre London, England.
1967, The Monkees win an Emmy for Outstanding Comedy Series.
1968, Having been arrested the month before on charges of marijuana possession, Rolling Stone Brian Jones elects for trial by jury. The rest of the Rolling Stones are in the studio working on tracks for Beggars Banquet and being filmed by Jean-Luc Godard for the movie One Plus One. However, the studio catches fire while the film crew shoots the band on the roof.
1969, Seven years after his first hit Tommy Roe was at No.1 on the singles chart with 'Dizzy' his only No.1 hit.
1969, Hundreds of people in Glenrowan, Australia signed a petition protesting against the casting of Mick Jagger in the role of the Australian folk hero, Ned Kelly.
1970, Elvis Presley began five days of recording at RCA's studio B in Nashville, starting each day at 6pm and working until dawn.
1973, Murry Wilson, father of Beach Boys Brian, Carl, and Dennis Wilson, dies of a heart attack. His alleged physical abuse left songwriting genius Brian deaf in one ear. Murray also managed the group when it was first starting out.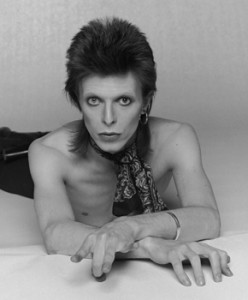 1974, David Bowie kicked off his 73 date Diamond Dogs Tour at the Montreal, Forum in Canada.
1975, The Rolling Stones became the first rock band to receive royalties for sales of their records in Russia.
1976, Elton John appeared at The Capitol Theatre, Leeds, England.
1977, Police cancel a planned Led Zeppelin performance in Tampa Bay, Fla., after fans rioted the night before, when the band's set was interrupted by a vicious thunderstorm
Born on this day – Michelle Phillips (1944)
Get more history at Yeah Baby Tunes