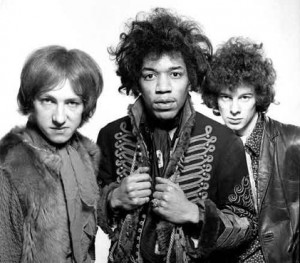 1968, The Jimi Hendrix Experience appeared on the Dusty Springfield TV show filmed on ATV, in London, England.
1968, Senator and presidential candidate Robert Kennedy is shot and killed by Sirhan Sirhan in Los Angeles. The next day, the Rolling Stones amend their new song "Sympathy for the Devil" to reference the event. David Crosby is also inspired to write "Long Time Gone" in memory of the senator.
1971, Grand Funk Railroad smashed the record held by The Beatles when they sold out New York's Shea Stadium in 72 hours.
1971, Paul McCartney's second solo album 'Ram' started a two-week run at No.1 on the album chart. It featured the No.1 single 'Uncle Albert / Admiral Halsey'.
1974, Sly Stone married Kathy Silva on stage during a gig at Madison Square Gardens, (they separated four months later)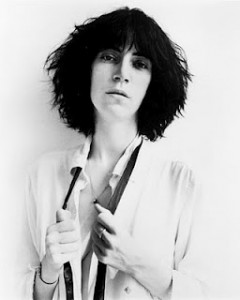 1974, Patti Smith enters a studio for the first time to cut her interpretation of "Hey Joe."
1975, During recording sessions for Wish You Were Here at Abbey Road Studios, London, England, Syd Barrett turned up out of the blue as Pink Floyd were listening to playbacks of 'Shine On You Crazy Diamond', (a tribute to former band member Barrett). This was the last time any member of Pink Floyd saw Barrett.
1977, Alice Cooper's boa constrictor, a co-star of his live act suffered a fatal bite from a rat it was being fed for breakfast. Cooper held auditions for a replacement and a snake named 'Angel' got the gig.
1979, Blues legend Muddy Waters (aged 64), married Marva Jean Brooks on her 25th birthday.
Born on this day – Laurie Anderson (1950)
Get more hist0ry at Yeah Baby Tunes