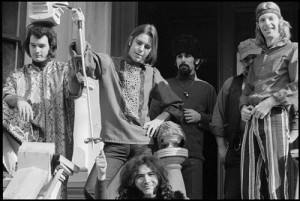 1968, Fleetwood Mac, Grateful Dead and Jefferson Airplane all appeared for the first of a three night run at the Carousel Ballroom, San Francisco, California.
1969, Supergroup Blind Faith, featuring Eric Clapton, Ginger Baker and Steve Winwood made their live debut at a free concert in London's Hyde Park.
1969, Keith Richards and his partner Anita Pallenburg were involved in a car crash near their home in Sussex. Richards escaped serious injury but Pallenburg was taken to hospital with a broken collarbone and the car was a write-off.
1969, The Who's 'Tommy' album entered the album chart peaking at No.2. One of two full-scale rock operas from The Who (the other being the 1973 'Quadrophenia').
1969, Bob Dylan and Joni Mitchell both appeared on the first ABC TV Johnny Cash Show from Ryman Auditorium in Nashville.
1970, The Who play Tommy at New York's Metropolitan Opera House.
1974, On ABC tonight you can watch highlights from the massive California Jam concert, including performances by Emerson, Lake & Palmer and Black Oak Arkansas.
1974, On The Midnight Special, the Kinks pay host to ELO.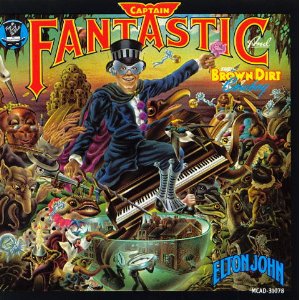 1975, Elton John's album 'Captain Fantastic And The Brown Dirt Cowboys', went to No.1 on the album chart, the first album ever to enter the chart at No.1.
1975, John Denver went to No.1 on the singles chart with 'Thank God I'm A Country Boy', the singers third No.1.
1977, Led Zeppelin played the first of six sold out nights at Madison Square Garden, in New York City.
1979, Blondie performed 'Sunday Girl' on UK music television show 'Top Of The Pops'.
Born on this day – Tom Jones (1940) and Prince (1958)
Get more history at Yeah Baby Tunes