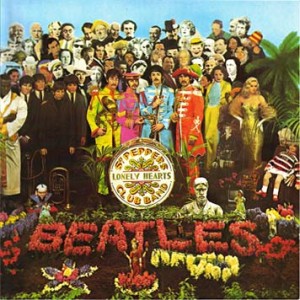 1967, The Beatles 'Sgt Pepper's Lonely Hearts Club Band' went to No.1. Costing $42,500 to produce the album was recorded over 700 hours of studio time. It was also the first album to print the lyrics on the sleeve. The album spent 27 weeks at No.1 on the chart.
1967, The Beatles are in the studio, where Rolling Stone Brian Jones joins them to play sax on "You Know My Name (Look Up the Number)."
1969, Founding member of The Rolling Stones Brian Jones announced that he was leaving the group, saying that he no longer saw 'eye to eye' with the rest of the band.
1970, Deep Purple had their van and equipment impounded by East German police while on an European tour, after mistakenly driving too close to the border.
1970, Bob Dylan releases his Self Portrait album. Critic Greil Marcus upon hearing it is moved to publish an article titled "What Is This Sh*t?"
1974, Bill Wyman became the first Rolling Stone to release a solo album with 'Monkey Grip', (it peaked at No.39 in the UK and No.99 in the US).
1974, David Bowie started a four-week run at the top of the charts with his third No.1 album 'Diamond Dogs'.
1974, Dolly Parton was at No.1 on the country chart with 'I Will Always Love You'. The Parton penned song later became a worldwide hit for Whitney Houston in 1992.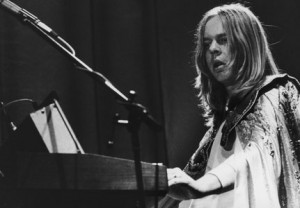 1974, Keyboard player Rick Wakeman announced that he was leaving Yes.
1974, Paul McCartney and Wings went to No.1 on the singles chart with 'Band On The Run', his third solo No.1.
1979, Marianne Faithfull married Ben Brieley of punk rock band The Vibrators.
1979, On tonight's Midnight Special, Gloria Gaynor hosts Paul McCartney & Wings, Rod Stewart, and Bad Company.
Born on this day – Boz Scaggs (1944) Alex Van Halen (1950)
Get more history at Yeah Baby Tunes