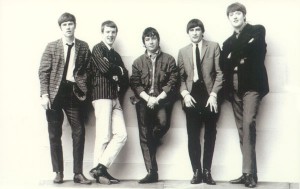 1964, The Animals went to No.1 on the singles chart with 'The House Of The Rising Sun.' Recorded in one take, this was the first No.1 to have a playing time of more than four minutes.
1964, The Supremes record "Come See About Me," which later goes to No. 1.
1967, Pink Floyd made their second appearance on BBC Top Of The Pops to promote their new single 'See Emily Play', which was hosted by Pete Murray.
1968, Black Sabbath played their first gig at a small backstreet Blues club in Birmingham, England.
1968, On the album charts, Simon & Garfunkel's Bookends is No. 1 for the third week.
1969, Over 100 US radio stations banned The Beatles new single 'The Balled Of John and Yoko' due to the line 'Christ, you know it ain't easy', calling it offensive.
1969, New York's Flushing Meadows Singer Bowl plays host to a festival that sees sets from the Jeff Beck Group, Vanilla Fudge, Jethro Tull, Ten Years After, and Led Zeppelin. Led Zeppelin literally play a set that no one can follow, and Vanilla Fudge pull out of the lineup rather than try to top the heavy metal quartet. During the Jeff Beck Group's set, John Bonham strips off his clothes and has to be bundled off stage. The evening ends with various musicians performing "Jailhouse Rock."
1972, During a North American tour The Rolling Stones played the first of two nights at the Cobo Hall, Detroit, Michigan.
1973, Bob Dylan releases his soundtrack to Pat Garrett and Billy the Kid.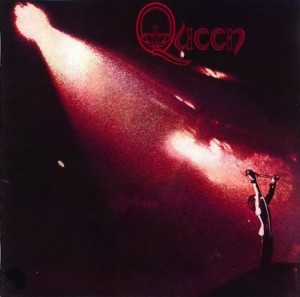 1973, Queen release their self-titled debut album.
1974, Elton John started a two-week run at No.1 on the album chart with 'Caribou', his third No.1 album.
1974, Eric Clapton releases his hit version of "I Shot the Sheriff."
1974, Bruce Springsteen and the E Street Band played the first of a three night, six show residency at the newly-opened Bottom Line in New York City. The shows received rave reviews and created a buzz in the music industry.
1977,  New York is hit by a blackout that interrupts gigs all over Manhattan. While Boz Scaggs packs up and goes home, the enterprising NRBQ find some flashlights and carry performing acoustically.
Born on this day: Roger McGuinn (1942)
Get more history at Yeah Baby Tunes