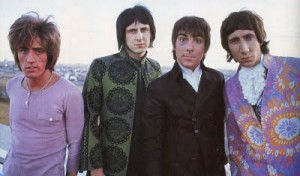 1967, The Who began their first full North American tour at the Memorial Coliseum, Portland, Oregon, appearing as support band to Herman's Hermits on 55 dates.
1968, Promoter Bill Graham leaves the Fillmore Auditorium to take over San Francisco's Carousel Ballroom. Electric Flag and Blue Cheer play the final Fillmore concerts.
1969, At the Mississippi River Rock Festival, the Band find themselves upstaged when their boss, Bob Dylan, joins them on stage for three songs. He's introduced as "Elmer Johnson."
1971, The Byrds, James Taylor, Steeleye Span, Sandy Denny, Tom Paxton and The Incredible String Band all appeared at the UK Lincoln Folk Festival
1973, A drunk driver killed Clarence White of The Byrds while he was loading equipment after a gig in Palmdale, California.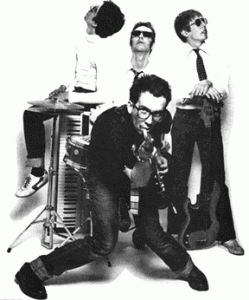 1973, Gary Glitter and the Glitter Men made their live debut at Mecksham, Wiltshire, England.
1973, During a concert at the John Wayne Theatre in Hollywood, California, Phil Everly smashed his guitar and stormed of stage, Don finished the set by himself and announced that The Everly Brothers had split.
1977, Elvis Costello and The Attractions made their live debut supporting Wayne County at The Garden, Penzance, Cornwall, England.
Born on this day: Woody Guthrie (1912)
Get more history at Yeah Baby Tunes