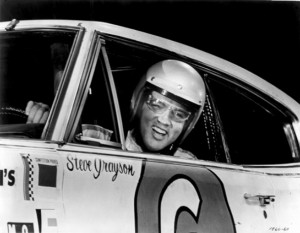 1967, Elvis Presley was working on his latest movie Speedway co-starring Nancy Sinatra at the MGM Soundstage, Hollywood, California. (It was Presley's twenty-seventh film).
1968, Pink Floyd played the second of three nights at the Boston Tea Party, Boston, Massachusetts.
1968, Bo Diddley played the first of two nights at the Hippodrome, San Diego, California.
1974, David Bowie wraps up his tour supporting Diamond Dogs in New York.
1975, Paul McCartney and Wings went to No.1 on the singles chart with 'Listen To What The Man Said', his fourth No.1,  Wings also had the No.1 album chart with 'Venus And Mars'. Paul McCartney's fourth No.1 album since The Beatles.
1975, Bruce Springsteen and the E Street Band rehearsed for a full 19 hours at The Record Plant in New York City the day before their Born To Run Tour kicked off.
1975, The Rolling Stones play Denver, where Elton John joins them on stage.
1976, Deep Purple split up at the end of an UK tour. David Coverdale went on to form Whitesnake, Jon Lord and Ian Paice formed a band with Tony Ashton. The classic line up of Blackmore, Gillan, Glover, Lord & Paice reformed in 1984. Glenn Hughes returned to Trapeze and Tommy Bolin put together his own band, (but would die before the end of the year).
1980, Queen scored their third No.1 album with 'The Game', featuring the single 'Another One Bites The Dust'.
1980, A production of The Elephant Man starring David Bowie opens in Denver.
1980, An exhibit featuring paintings by Joni Mitchell, John Mayall, Klaus Voormanm, Ron Wood and Commander Cody opened at the Vorpal Gallery, Laguna Beach in California.
Born on this day: Commander Cody (1944) – Brian May (1947) – Keith Godchaux (Grateful Dead- 1948)
Get more history at Yeah Baby Tunes