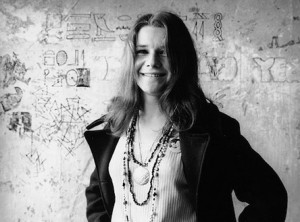 1966, Janis Joplin moves into Big Brother & the Holding Company's house in California's San Geronimo Valley.
1967, The Association scored their second and last No.1 single with 'Windy'.
1967, The Beatles started a 15 week run at No.1 on the album chart with 'Sgt Pepper's Lonely Hearts Club Band', the group's 10th No.1 album.
1968, John Lennon opens an exhibition of his drawings titled "You Are Here."
1969, John Lennon, Yoko Ono and family were involved in a car accident in Golspie, Scotland. Both John and Yoko needed hospital treatment. Lennon later had the car crushed into a cube and exhibited it on his lawn at Tittenhurst Park.
1969, Sam Phillips, the man who first recorded Elvis, sells his label Sun Records. Sun had released Elvis classics like "That's All Right" and "Blue Moon of Kentucky."
1969, The Doors release their album The Soft Parade.
1970, Jimi Hendrix records for the first time in his New York studio Electric Ladyland.
1970, Casey Kasem's syndicated American Top 40 radio show debuts in several markets around the U.S.
1972, Neil Diamond went to No.1 on the singles chart with 'Song Sung Blue', his second No.1.
1973, Bob Dylan releases his soundtrack to Pat Garrett and Billy the Kid.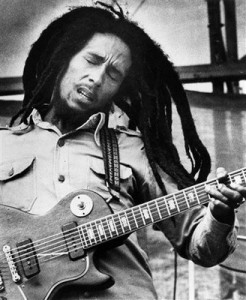 1974, Bob Marley & the Wailers release Burnin'.
1975, Ringo Starr divorces his wife, Maureen Cox.
1975, 10cc were at No.1 on the singles chart with 'I'm Not In Love'. The instrumental break featured the repeated spoken phrase: "Be quiet, big boys don't cry…", which was spoken by Kathy Warren, the receptionist at Strawberry Studios, Stockport, Cheshire where the band recorded the track.
1977, During a North American tour Pink Floyd played the first of four sold out nights at Madison Square Garden in New York City.
Born on this day:
Debbie Harry (1945)
Fred Schneider, B-52′s (1951)
Get more history at Yeah Baby Tunes