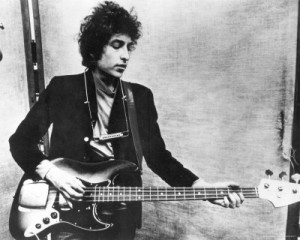 1965, Bob Dylan releases "Like a Rolling Stone." The single becomes his first major hit, reaching No. 2.
1965, The Lovin' Spoonful release "Do You Believe in Magic." The debut single goes to No. 9.
1967, Jerry Lee Lewis kicks off his first English tour since he was hounded out of the country for being married to his 13-year-old cousin in May 1958.
1968, Cream started a four-week run at No.1 on the album chart with 'Wheels On Fire'.
1968, Paul McCartney's girlfriend Jane Asher announces on British TV that her engagement to the Walrus has been broken off. McCartney met future spouse Linda Eastman on a business trip earlier in June.
1968, Hugh Masekela started a two week run at No.1 on the singles chart with 'Grazing In The Grass.'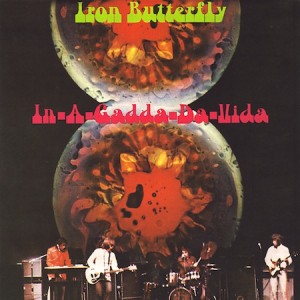 1968, Iron Butterfly's second album, In-A-Gadda-Da-Vida, entered the album chart for the first time. The album contained the 17-minute title track that filled the second side of the LP which went on sell over four million copies in the US alone.
1974, David Bowie appeared live at Madison Square Garden, New York City.
1974, The Ramones decide to make their drummer Joey Ramone the lead vocalist.
1974, Tim Buckley, The Sensational Alex Harvey Band, Mahavishnu Orchestra, Van Morrison, The Doobie Brothers and The Allman Brothers all appeared at Knebworth Park, England.
1975, Bruce Springsteen and the E Street Band played the opening night on their Born To Run Tour at The Palace Theatre, Providence, Rhode Island. This also saw the live debut of Steven Van Zandt, (Miami Steve) as a member of The E Street Band.
Born on this day: John Lodge (1945) and Carlos Santana (1947)
Get more history at Yeah Baby Tunes