1967, Quicksilver Messenger Service and Big Brother & the Holding Co. appeared at the Convention Hall, San Diego, California.
1967, The Who play their first American live gig at New York's Paramount Theater.
1969, Aretha Franklin was arrested for causing a disturbance in a Detroit parking lot.
1971, John and Yoko spent the second day filming the 'Imagine' promotional film at their home in Tittenhurst Park Ascot, England. Today's footage included the morning walk on the grounds though the mist and John Lennon singing 'Imagine' in the white room on his white piano.
1972, Paul and Linda McCartney were arrested in Sweden for possession of drugs.
1973, Van Morrison appeared at Birmingham Town Hall, playing his first UK show for over 2 years.
1974, The Eagles release their third album, On the Border.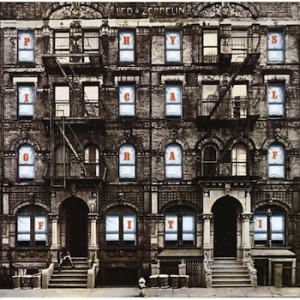 1975, No. 1 on the Billboard charts is Led Zeppelin's Physical Graffiti. No. 3 is Bob Dylan's Blood on the Tracks. No. 2 is Olivia Newton-John's Have You Never Been Mellow.
1975, The Rolling Stones go into the Musicland Studios in Munich to begin recording Black and Blue.
1976, On the campaign trail, Jimmy Carter tells the National Association of Record Merchandisers' Scholarship Foundation Dinner his musical inspiration as governor of Georgia was Bob Dylan, the Grateful Dead, and Led Zeppelin. He makes pertinent quotations from Dylan's "Blowin' in the Wind."
1977, Stiff Records released 'My Aim Is True' the debut album from Elvis Costello in the UK.
1978, The Police sign to A&M Records.
Born on this day: George Clinton (1940)  Richard Davies (Supertramp – 1944) and  Don Henley (1947)
Get more history at Yeah Baby Tunes