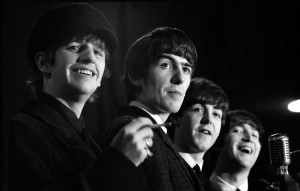 1964, The Beatles were at No.1 on the singles chart with 'A Hard Days Night', the group's fifth.
1964, The Beatles take part in the Night of a Hundred Stars at the London Palladium.
1965, The Kinks storm through "You Really Got Me" on the TV show, Where the Action Is.
1966, Frank Sinatra went to No.1 on the album chart with 'Strangers In The Night'.
1966, Napoleon XIV releases the perennial novelty favorite "They're Coming to Take Me Away, Ha-Haaa!" In reality he was record engineer Jerry Samuels.
1968, Working at Abbey Road studios in London The Beatles recorded 'Everybody's Got Something To Hide Except Me And My Monkey' for their forthcoming White Album.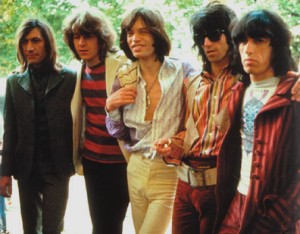 1969, The Rolling Stones were at No.1 on the singles chart with 'Honky Tonk Women,' the group's 8th and last No. 1
1969, Los Angeles Mayor Sam Yorty had big plans to proclaim today "James Brown Day." Brown shows up at his office at 10 a.m. to receive the honor. But when Yorty doesn't turn up on time, he leaves and it turns out to be just another ordinary day after all.
1971, The Rolling Stones and Brian Jones' father sue former manager Allen Klein for $29 million, alleging that he mismanaged the band's funds.
1977, Who drummer Keith Moon joined Led Zeppelin on stage during a gig at The Forum, Inglewood, Los Angeles playing a duet with Zeppelin drummer John Bonham before taking to the microphone and attempting to sing.
1979, Keyboard player with The Grateful Dead Keith Godchaux died after being involved in a car accident aged 32. He co-wrote songs with Lowell George (of Little Feat) and was a member of The New Riders of the Purple Sage.
Born on this day" David Essex (1947)
Get more history at Yeah Baby Tunes