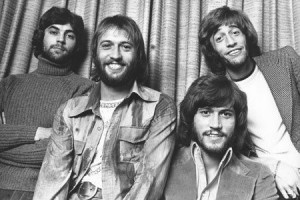 1968, Bee Gee Robin Gibb collapsed, as the group were about to set out on their first US tour. The singer was suffering from nervous exhaustion.
1968, Cass Elliot released her first solo single following the break up of The Mamas and Papas. 'Dream a Little Dream of Me' had been around since 1931 and had been recorded by Frank Sinatra, Frankie Laine and many others. Cass' version would be the most successful when it peaked at No. 12 on the charts.
1969, Led Zeppelin and the Doors play the Seattle Pop Festival. But Robert Plant isn't too impressed with Jim Morrison. He remembers, "He hung on the side of the stage and nearly toppled into the audience and did all those things that I suppose were originally sexual things, but as he got fatter and dirtier and more screwed up they became more bizarre. So it was really sickening to watch."
1974, John Denver started a two week run at No.1 on the singles chart with 'Annie's Song', the singers second No.1. The song was a tribute to his wife and was written in 10 minutes while he was on a ski lift.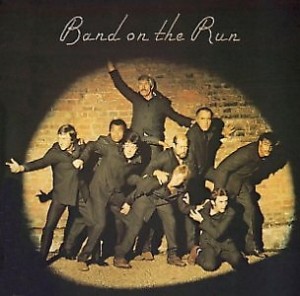 1974, Wings started a seven-week run at No.1 on the album chart with 'Band On The Run', featuring the title-track, 'Jet' and the hit 'Helen Wheels'. The album sold over 6 million copies world-wide
1976, After a four-year legal fight, John Lennon was awarded his Green card, allowing him permanent residence in the US.
1976, Bruce Springsteen sued his manager Mike Appel for fraud and breach of trust. The case dragged on for over a year, halting Springsteen's career. An out of court settlement was reached the following year.
1976, Tina Turner filed for divorce from her husband Ike, ending their violent 16-year marriage and successful musical partnership.
1979, Blondie appeared at the Orpheum Theater, Memphis, Tennessee.
Born on this day: Bobby Gentry (1944) and Maurenn McGovern (1949)