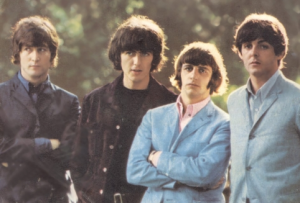 1966, The Beatles started a five week run at No.1 on the album chart with 'Yesterday…And Today', the group's 8th No.1 album.
1966, The Troggs started a two week run at No.1 on the singles chart with 'Wild Thing'.
1967, The Who appeared at the Miami Beach Convention Hall, Miami, Florida.
1968, The Beatles closed their Apple Boutique in London after seven months of business, giving away all the stock to passers by and Apple staff.
1969, The Beatles continued working on their forthcoming album Abbey Road, recording overdubs on 'Come Together', 'Polythene Pam/She Came In Through the Bathroom Window', 'You Never Give Me Your Money' and 'Golden Slumbers/Carry That Weight'. The Beatles began to assemble the "medley" that would make up side two of the album. Paul McCartney told tape operator John Kurlander to discard 'Her Majesty', but Kurlander tacked it onto the end of the tape, about 20 seconds after the end of 'The End'. Hearing it like this, Paul decides to keep it, including the lengthy silence preceding it.
1973, The Mamas & the Papas Papa John Phillips calls a press conference to accuse his old label ABC-Dunhill of "the systematic, cold-blooded theft of perhaps up to $60 million, stolen from each and every artist who ever recorded for the company during a seven-year period."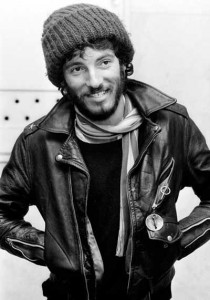 1974, Bruce Springsteen and the E Street Band played The Troubadour in Los Angeles, California on a double bill with Roger McGuinn from The Byrds.
1977, The Bee Gees younger brother Andy Gibb started a four-week run at No.1 on the singles chart with 'I Just Wanna Be Your Everything', his first of three No.1′s
1978, Glen Goine, singer and guitarist with Parliament Funkadelic died from Hodgkin's Lymphoma aged 24. Had the 1978 US No.16 album 'One Nation Under A Groove'.
1978, Fleetwood Mac and Steve Miller Band appeared at the JFK Stadium, Philadelphia.
Born on this day:   Paul Anka (1941) and David Sanborn (1945)
Get more history at Yeah Baby Tunes