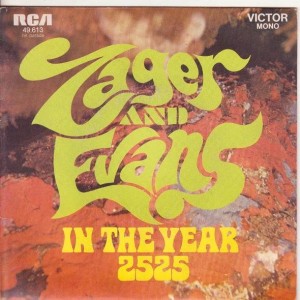 1969, One hit wonders Zager and Evans started a six week run at No.1 on the singles chart with 'In The Year 2525, (Exordium And Terminus)
1969, Elvis Presley was featured on the cover of Rolling Stone magazine, on sale for 35 Cents
1970, A solo Janis Joplin plays her first gig backed by the Full Tilt Boogie Band in Louisville, Ky.
1976, The Grateful Dead played the first of six nights at the Orpheum Theatre, San Francisco, California.
1979,  DJ Steve Dahl tries to kill off disco with a Disco Demolition Night at Chicago's Comiskey Park. A bonfire is started into which disco records are pitched while the crowd chants "Disco sucks."
1979, American singer songwriter Minnie Riperton died of cancer aged 31. The Stevie Wonder produced 'Loving You' gave Minnie a No.1 single in 1975. She worked at Chess records singing backup for various artists such as Etta James, Fontella Bass, Bo Diddley, Chuck Berry, and Muddy Waters. She also sang lead for the experimental rock/soul group Rotary Connection, from 1967 to 1971. Also a member of Wonderlove in 1973, a backup group for Stevie Wonder.
1983, Former Traffic member Chris Wood died of liver failure after a lengthy illness. Also played with Jimi Hendrix in 1968, appearing on the Electric Ladyland album and worked with both John Martyn and the Small Faces.
Born on this day: Christine McVie (1943)
Get more history at Yeah Baby Tunes