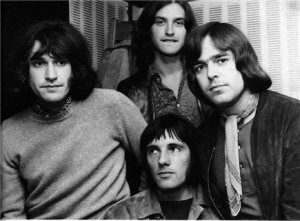 by Andrew David James
….1969 was a career defining year for The Kinks. They had ridden the waves of success then failure commercially, suffered some major setbacks and the line up had changed. After the commercial non entity that was the artistically majestic Village Green, Ray Davies went about his greatest challenge yet: A rock opera.
But they were undoubtedly haunted by the events of 1965 when several nasty internal scuffles led to the band being banned from touring the US for four years. Although the work during the ban has been hailed as their golden years, the inability to tap into the US market led to a steady decline in record sales and exposure. Arthur would ultimately be another lost gem like its predecessor as other bands such as The Who filled the gap left by them.