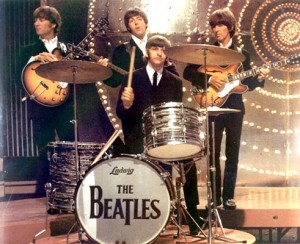 1966, The Beatles performed two shows at the International Amphitheatre in Chicago, Illinois. This was the first stop on what would turn out to be The Beatles' final US tour. Support acts were the Remains, Bobby Hebb, Cyrkle, and the Ronettes.
1967, The Jimi Hendrix Experience appeared at The Ambassador Theatre, Washington D.C.
1968, Jimmy Page, Robert Plant, John Paul Jones and John Bonham played together for the first time when they rehearsed at a studio in Lisle Street in London's West End. The first song they played was a version of 'Train Kept A-Rollin.'
1970, Derek and the Dominoes appeared at the Speakeasy, London.
1970, Fleetwood Mac played the first of a five-night run at the Whisky A Go Go in Hollywood, California.
1971, John & Yoko donated £1,000 to the Clyde Shipbuilders Scottish Union fighting fund who were refusing to stop work at the Glasgow site after being made redundant.
1971, During a UK tour Queen played at the Tregye Hotel in Truro, England.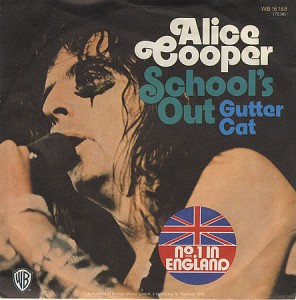 1972, Alice Cooper was at No.1 on the singles chart with 'School's Out'.
1973, The Eagles, Joni Mitchell and Neil Young and the Santa Monica Flyers all appeared at the Corral Club in Topanga, California.
1977, Henri Padovani guitarist with The Police quit the group after nine months leaving them a trio.
Born on this day: mark Knofler (1949) and Pat Metheny (1955)
Get more history at Yeah Baby Tunes