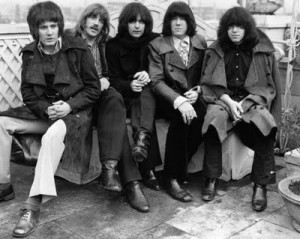 1968, Deep Purple, Tyrannosaurus Rex, Ten Years After, The Nice, Ginger Baker and Arthur Brown all appeared at the National Jazz & Blues Festival, Kempton Park Racecourse, Sunbury On Thames, England.
1968, Tom Jones went to No.1 on the album chart with 'Delilah'.
1969, During a North American tour, Led Zeppelin appeared at the San Diego Sports Arena. Jethro Tull were the opening act.
1970, Elvis Presley played the first night of a four-week engagement, playing 2 shows most nights at The International Hotel in Las Vegas, Nevada.
1970, Simon and Garfunkel's album 'Bridge Over Troubled Water' was at No.1 on the album chart, The Beatles were at No.2 with 'Let It Be' and Bob Dylan was at No.3 with 'Self Portrait.'
1972, Paul and Linda McCartney were arrested and fined £800 for possession of cannabis in a drugs bust after a concert in Gothenburg, Sweden.
1974, John Denver went to No.1 on the US album chart with 'Back Home Again'.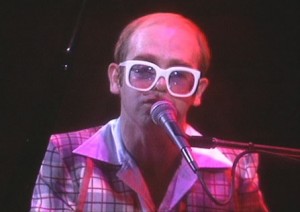 1976, Elton John played the first of ten nights sold out nights at Madison Sq. Gardens in New York City. The $1.25 million generated from the shows broke the record set by The Rolling Stones in 1975.
1982, During a North American tour Queen appeared at the Coliseum in New Haven, Connecticut.
1985, 'Money for Nothing' by Dire Straits peaked at No.4 on the UK singles chart. Notable for its groundbreaking music video and a cameo appearance by Sting singing the song's falsetto introduction and backing chorus, "I want my MTV," who also co-wrote the song with Mark Knopfler. The video was also the first to be aired on MTV Europe when the network started on 1 August 1987.
Born on this day: Ian Anderson and Ronnie Spector (1947)
Get more history at Yeah Baby Tunes