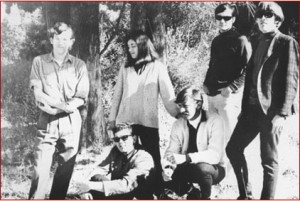 1965, Jefferson Airplane made their live debut at San Francisco's Matrix Club.
1965, Mike Smith, lead singer of The Dave Clark Five, suffered two broken ribs when he was pulled off the stage by fans. The group were in Chicago at the beginning of a US tour.
1965, The Beatles arrived at Kennedy International Airport for a tour of North America. The set list for the tour was 'Twist and Shout', 'She's a Woman', 'I Feel Fine', 'Dizzy Miss Lizzie', 'Ticket to Ride', 'Everybody's Trying to Be My Baby', 'Can't Buy Me Love', 'Baby's in Black', 'Act Naturally', 'A Hard Day's Night', 'Help!', and 'I'm Down' and 'I Wanna Be Your Man.' The tour was not a happy one for The Beatles, John Lennon took to screaming off-microphone obscenities at the audiences.
1966, Lovin Spoonful started a three week run at No.1 on the singles chart with 'Summer In The City',
1966, 'Revolver' The Beatles seventh album release in three years started a seven-week run at No.1 on the charts.
1967, Fleetwood Mac made their live debut when they appeared at the National Jazz and Blues Festival in Windsor. Also on the bill Jeff Beck, Cream, Small Faces, The Move, The Pink Floyd, Donovan and Chicken Shack.
1971, Saxophonist King Curtis Ousley was stabbed to death by a vagrant on the front steps of his New York home. Ousley had worked with John Lennon and also played on The Coasters 'Yakety Yak'.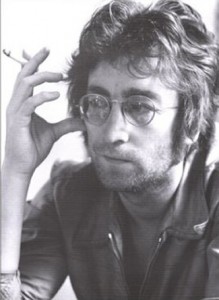 1971, John Lennon flew from Heathrow Airport to New York, he never set foot on British soil again.
1971, Pink Floyd played their first ever Australian date when they appeared at the Festival Hall in Melbourne.
1976, The Clash played a private gig for the press at Chalk Farm rehearsal studios, London.
1977, Bachman Turner Overdrive split up.
1980, Four masked robbers broke in to Todd Rundgren's New York house and proceeded to steal Hi-Fi equipment and paintings after tying the musician up. It was reported that one of the intruders had been humming his hit 'I Saw The Light'.
Born on this day: Dan Fogelberg (1951)
Get more history at Yeah Baby Tunes