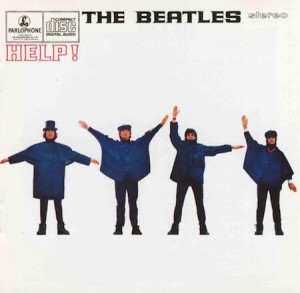 1965, The Beatles taped an appearance for CBS-TV's 'The Ed Sullivan Show' at Studio 50, New York City. They performed 'I Feel Fine', 'I'm Down', 'Act Naturally', 'Ticket to Ride', 'Yesterday', and 'Help!' Also today, The Beatles fifth album 'Help!' started a nine-week run at No.1 on the charts.
1967, All UK offshore pirate radio stations were closed down when the marine broadcasting act came into force. Radio Caroline continued to broadcast until March 68.
1968, 'Fire' by The Crazy World of Arthur Brown was at No.1 on the singles chart. As part of his act Brown would perform the song on stage with his hat set alight!
1970, Stephen Stills was arrested on suspected drugs charges while staying at a San Diego Hotel after being found crawling along a corridor in an incoherent state. Still's was later freed on bail.
1970, The first day of the three day UK Yorkshire Folk, Blues & Jazz Festival at Krumlin, Yorkshire took place featuring Atomic Rooster, Pink Floyd, (who didn't appear after being fog bound at Paris Airport), The Kinks, Elton John, Mungo Jerry, Yes, Alan Price, Georgie Fame, Juicy Lucy, Pretty Things and The Groundhogs. Weekend tickets, £3.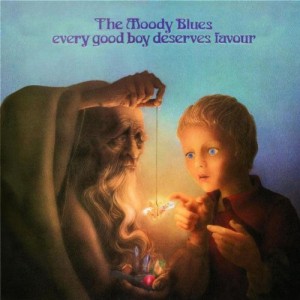 1971, The Moody Blues went to No.1 on the album chart with their sixth album 'Every Good Boy Deserves A Favour'
1971, During a UK tour Queen played at the NCOs' Mess at RAF Culdrose in Culdrose England.
1976, Funded by a £400 loan 'So It Goes' by Nick Lowe became the first record released on Stiff Records. Lowe played all the instruments the single cost £45 to record.
1985, Michael Jackson won a bid over Yoko Ono and Paul McCartney to secure the ATV Music Publishing catalogue. At $47.5m he gained the rights to more than 250 songs written by Lennon and McCartney. McCartney had been negotiating with Yoko Ono, who had decided to withdraw her side of the deal because of 'astrological' reasons.
Born on this day: David Crosby (1941)
Get more history at Yeah Baby Tunes