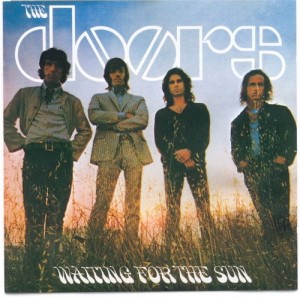 1968, The Doors started a four-week run at No.1 on the album chart with 'Waiting For The Sun'.
1968, The Rascals (formally the Young Rascals), started a five week run at No.1 on the singles chart with 'People Got To Be Free'. The group had thirteen top 40 hits.
1969, The final day of the three day Woodstock festival took place at Max Yasgur's farm in Bethel, New York. Acts who appeared included Crosby, Stills, Nash and Young, The Who, Jimi Hendrix, Ten Years After, John Sebastian, Sha Na Na, Joe Cocker, Country Joe and the Fish, The Band, Ten Years After, Johnny Winter and Paul Butterfield Blues Band. Over 186,000 tickets had been sold but on the first day the flimsy fences and ticket barriers had come down. Organisers announced the concert would be a free event, prompting thousands more to head for the concert. There were two deaths – a teenager was killed by a tractor as he lay in his sleeping bag and another died from a drug overdose.
1969, During a North American tour Led Zeppelin appeared at Oakland Musical Theatre in Wallingford, Connecticut.
1973, Former Temptations singer Paul Williams was found dead in his car, after shooting himself. He owed $80000 in taxes and his celebrity boutique business had failed.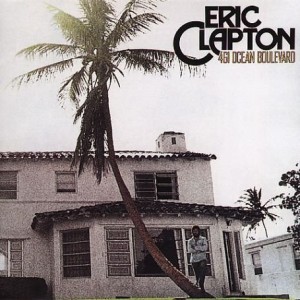 1974, Eric Clapton started a four-week run at No.1 on the album chart with '461 Ocean Boulevard'
1974, UK group Paper Lace scored their only US No.1 single with 'The Night Chicago Died', it made No.3 in the UK.
1979, The New York Post reported that Anita Pallenberg (the wife of Keith Richards) was linked to a witches coven in South Salem, New York where Richards owned a house. A policeman claimed he was attacked by a flock of black-hooded, caped people and a local youth claimed he had been invited by Pallenburg to take part in 'pot smoking sex orgies'. Locals also claimed they found 'ritualistic stakes' and small animals that had been 'sacrificed' near the house.
Born on this day: Colin Moulding, XTC (1955) and Belinda Carlisle (1958)
Get more history at Yeah Baby Tunes