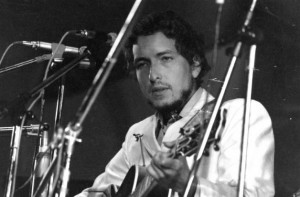 1969, Bob Dylan learns you can't go home again when he attends his high school reunion in Hibbing, Minn. He and his wife, Sara, leave after a drunk tries to pick a fight. The same day his track "Lay Lady Lay" enters the top 40.
1971, Creedence Clearwater Revival kicked off a 10 date US tour at the Assembly Centre, Tulsa.
1972, Brian Cole bass player with The Association died of a heroin overdose in Los Angeles, California at the age of 29. Had the 1967 US No.1 single 'Windy'.
1973, The Mamas and the Papas filed a lawsuit against their record label Dunhill for over a million dollars in unpaid royalties.
1973, Bachman-Turner Overdrive sign with Mercury Records.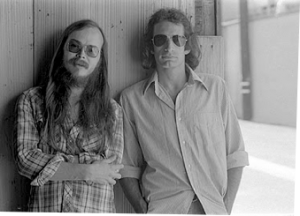 1974, Guitarist Jeff Baxter and drummer Jim Hodder leave Steely Dan, whereupon Becker and Fagen decide to keep the band studio-bound for the remainder of their career.
1974, John and Michelle Phillips, Lou Adler, and Sonny Bono attend Mama Cass' cremation.
1975, The Eagles went to No.1 on the singles chart with 'One Of These Nights', the group's second No.1 single.
1976, Peter "Puddy" Watts, road manager with Pink Floyd died of a heroin overdose. Watts supplied the crazed laughter on the groups 'Dark Side Of The Moon' album.
1977, Sex Pistol, Sid Vicious was fined £125 by a London court after he had been found carrying a knife at the 100 Club Punk Festival last September.
1977, The Who buy the Shepperton film studios in London for a half-million dollars.
Born on this day: Garth Hudson (1937) and Andrew Gold (1951)
Get more history at Yeah Baby Tunes