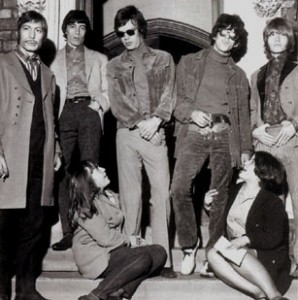 1966, The Rolling Stones record "Have You Seen Your Mother, Baby, Standing in the Shadow" in Los Angeles.
1967, The Jimi Hendrix Experience played the first of five nights at the Salvation Club in New York City.
1967, To promote Ravi Shankar's Hollywood Bowl concert on August 4, George Harrison joins the sitar player at his news conference.
1968, The Doors started a two week run at No.1 on the singles chart with 'Hello I Love You', the group's second No.1.  The group had 8 top 40 hits from 1967-71.
1968, The two day Newport Pop Festival took place in Costa Mesa, California with Alice Cooper, Canned Heat, Chambers Brothers, Charles Lloyd Quartet, Country Joe and the Fish, Electric Flag, James Cotton Blues Band, Paul Butterfield Blues Band, Sonny & Cher, Steppenwolf and Tiny Tim. Over 100,000 fans attended the festival.
1969, Janis Joplin sings with Little Richard at the Atlantic City Pop Festival.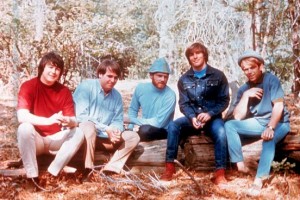 1969, The Beach Boys' Carl Wilson is busted. He had agreed to serve civilian duty instead of being drafted into the Army, but when he arrived at Los Angeles County Hospital to do his bit, he taught music classes instead of acting as an institutional helper.
1971, Paul McCartney announced the formation of his new group Wings with his wife Linda and former Moody Blues guitarist and singer Denny Laine.
1973, Watching ABC's In Concert tonight, you can see the Eagles rock UCLA.
1974, Anne Murray appeared at The Schaefer Festival in New York as the headlining act. The opening act was Bruce Springsteen's E Street Band.
1974, Bad Company went to No.1 on the album chart with their self-titled debut album.
1979, The Knack are masters of all they survey in chart-land today, as their album 'Get the Knack' and single "My Sharona" both go to number one.
Born on this day: Tony Bennett (1926) and John Graham (Earth, Wind & Fire – 1951)
Get more history at Yeah Baby Tunes