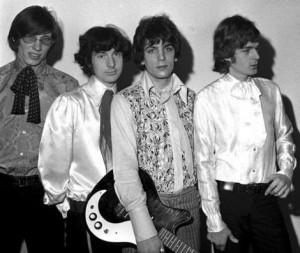 1967, Pink Floyd released their debut album The Piper At the Gates of Dawn on which most songs were penned by Syd Barrett. In subsequent years, the record has been recognised as one of the seminal psychedelic rock albums of the 1960s. When reviewed, by the two main UK music papers in the UK, Record Mirror and NME both gave the album four stars out of five. The album which was recorded at Abbey Road studios, London during the same time that The Beatles were recording Sgt Pepper peaked at #6 on the UK album chart and failed to chart in the US.
1968, The second day of the two day Newport Pop Festival took place in Costa Mesa, California with Blue Cheer, Eric Burdon & The Animals, Grateful Dead, Illinois Speed Press, Iron Butterfly, Jefferson Airplane, Quicksilver Messenger Service and The Byrds. Over 100,000 fans attended the festival.
1970, After falling asleep on a woman's porch in Los Angeles, Jim Morrison is arrested for public drunkenness
1975, Led Zeppelin singer Robert Plant and his wife were both badly injured when the hire car he was driving spun off the road and crashed on the Greek island of Rhodes. Plant smashed both his ankle and his elbow, and was not fully fit for the best part of two years. A forthcoming North American tour had to be cancelled.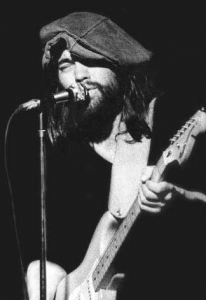 1979, A benefit concert was held to raise money for Little Feat guitarist and singer Lowell George featuring members of his band plus Jackson Browne, Emmylou Harris and Bonnie Raitt.
1979, Led Zeppelin play to 120,000 people at Knebworth Park in England. It's their first concert in the U.K. in four years.
1980, John Lennon began recording what would become his final album 'Double Fantasy' at The Hit Factory, New York.
1980, Pink Floyd kick off five nights of the Wall tour at London's Earls Court. During the ambitious show, a giant wall is built across the stage between the band and the audience.
Born on this day: Louis Armstrong (1901)
Get more history at Yeah Baby Tunes