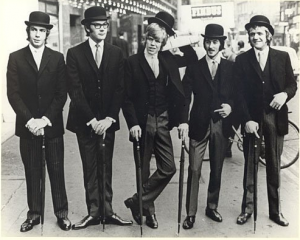 1965, Herman's Hermits went to No.1 on the singles chart with 'I'm Henry VIII I Am'. The single was only released in the US. Singer Peter Noone once interviewed Elvis Presley for UK music paper New Musical Express.
1965, Mike Smith (Dave Clark Five) had two ribs broken when he was pulled off the stage by a fan in Chicago.
1965, The Turtles' remake of Bob Dylan's "It Ain't Me Babe" was released
1969, During a North American tour Led Zeppelin appeared at the Berkeley Community Theatre, California.
1970, The Goose Lake International Music Festival was held in Leoni, Michigan. Over 200,000 fans attended the three day festival. Acts who appeared included, Jethro Tull, 10 Years After, Mountain, Chicago, Bob Seger, John Sebastian, James Gang, Stooges with Iggy Pop, Brownsville Station, MC5, Rod Stewart and Flying Burrito Brothers
1971, The Bee Gees started a four week run at No.1 on the singles chart with 'How Can You Mend A Broken Heart'. It was the group's tenth hit and first No.1.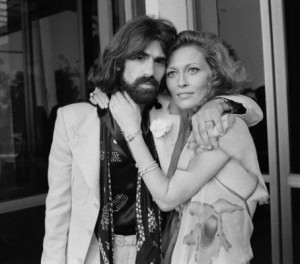 1974, Peter Wolf from The J Geils Band married actress Faye Dunaway in Beverly Hills the marriage ended in divorce in 1979.
1976, Elton John and Kiki Dee were at No.1 on the singles chart with 'Don't Go Breaking My Heart', giving Elton his sixth US No.1. It was written by Elton John without Bernie Taupin under the pseudonym "Ann Orson" and "Carte Blanche."
1976, UK music weekly Melody Maker gave The Sex Pistols their first front cover.
Born on this day: B.J.Thomas (1942) and Rodney Crowell (1950)
Get more history at Yeah Baby Tunes