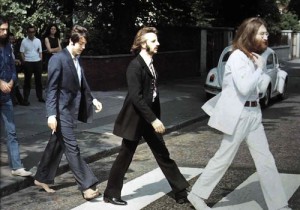 1969, The photo session for the cover of The Beatles 'Abbey Road' album took place on the crossing outside Abbey Road studios. Photographer Iain McMillan, balanced on a step-ladder in the middle of the road took six shots of John, Ringo, Paul, and George walking across the zebra crossing while a policeman held up the traffic. The band then returned to the studio and recorded overdubs on 'The End', 'I Want You (She's So Heavy)' and 'Oh! Darling'.
1969, During a North American tour Led Zeppelin appeared at the Swing Auditorium in San Bernardino, California, supported by Jethro Tull.
1970, Blood Sweat & Tears started a two week run at No.1 on the US singles chart with 'Blood Sweat & Tears 3′.
1970, Janis Joplin bought a headstone for the grave of her greatest influence Bessie Smith at the Mont Lawn Cemetery in Philadelphia. Blues singer Smith died in 1937 after being refused admission to a whites only hospital.
1974, Recording sessions for David Bowie album Young Americans begins at Philadelphia's Sigma Sound Studios.
1975, Cannonball Adderley, the jazz bandleader who charted with "Mercy, Mercy, Mercy," dies from a stroke in Gary, Ind. He was 46.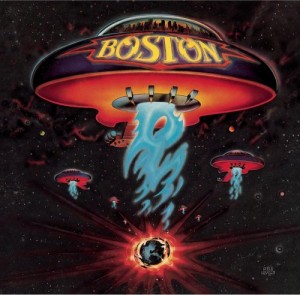 1976, Epic Records releases Boston's self-titled first album. The album becomes the fastest-selling debut ever.
1981, The Pretenders kick off their second American tour in Fort Pierce, Fla.
1981, MTV makes its first live concert stereo broadcast. The lucky band is REO Speedwagon.
Born on this day: Joe Tex (1933) Andy Fairweather-Low (1950) and Dave "The Edge" Evans (1961)
Get more history at Yeah Baby Tunes