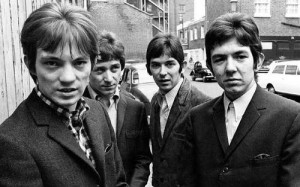 1967, The Small Faces entered the singles chart with 'Itchycoo Park', the single peaked at No.3.
1968, After the other Beatles had gone home for the evening (2.00 am), Paul McCartney stayed behind and recorded 'Mother Nature's Son', taping 25 takes at Abbey Road studios. The song was included on the 'White Album.'
1968, James Brown & the Famous Flames appeared at Balboa Stadium, San Diego, California.
1969, During a North American tour Led Zeppelin appeared at the Anaheim Convention Center in Anaheim, California. Jethro Tull who opened for the band were at No.1 on the UK album chart with their second release 'Stand Up'.
1975, The Bee Gees started a two week run at No.1 on the singles chart with 'Jive Talkin', the group's second No.1
1978, Bruce Springsteen played the Agora Theater in Cleveland on his Darkness tour. A well known show, and bootlegged extensively.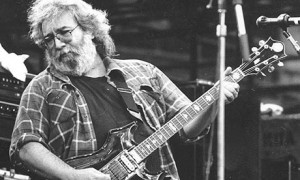 1980, Abba scored their eighth No.1 single with 'The Winner Takes It All'. Taken from their 'Super Trouper' album. By this time, both couples were divorced.
1980, AC/DC scored their first No.1 album with 'Back In Black'. It was the first AC/DC album recorded without former lead singer Bon Scott, (who died on 19 February 1980 at the age of 33), and was dedicated to him. The album has sold an estimated 49 million copies worldwide to date, making it the second highest selling album of all time, and the best selling hard rock or heavy metal album, as well as the best selling album ever released by a band.
1995,  Jerry Garcia guitarist and singer from The Grateful Dead dies from a heart attack at the Serenity Knolls rehabilitation clinic in San Francisco aged 53
Born on this day:  Vic Prince – Pretty Things (1944)  and John Parry – Bonzo Dog Doo Dah Band  (1946)