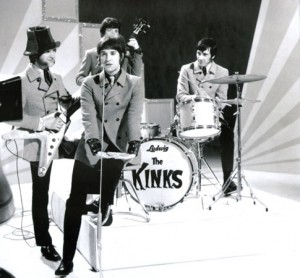 1964, The Kinks third single 'You Really Got Me', was at No.1 on the singles chart. Future Led Zeppelin founder and guitarist Jimmy Page played tambourine on the track.
1964, Rod Stewart recorded his first single, a version of Willie Dixon's 'Good Morning Little School Girl.' Future Led Zeppelin bass player John Paul Jones played on the session.
1965, The Byrds begin recording 'Turn! Turn! Turn!'. Unlike their first hit, 'Mr. Tambourine Man', members of the group itself were permitted to play instead of session musicians.
1966, The Beatles started a six-week run at No.1 on the album chart with 'Revolver', the group's ninth chart topper.
1966, The Supremes started a two week run at No.1 on the singles chart with 'You Can't Hurry Love'
1968, The Beatles were at No.1 on the singles chart with 'Hey Jude', the group's 15th No.1 and the longest chart topper ever at seven minutes and ten seconds. The single was the first release on the group's Apple records label.
1973, The BBC banned The Rolling Stones single 'Star Star', from their Goat's Head Soup album because it contained the word "Star-fucker" in the chorus a dozen times.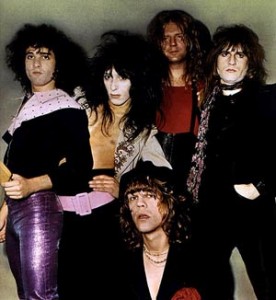 1974, The New York Dolls spit up. The influential American band formed in 1972 and made just two albums, the 1973 'New York Dolls' and 1974 'Too Much Too Soon'.
1979, The Police appeared live at The Assembly Rooms, Derby, England.
1994, REM were at No.9 on the singles chart with 'What's The Frequency Kenneth', the song the inspired by a bizarre incident when Dan Rather of CBS news was attacked.
Born on this day: Jose Feliciano (1945) Danny Hutton, Three Dog Night (1946) and Joe Perry, Aerosmith (1950)
Get more history at Yeah Baby Tunes