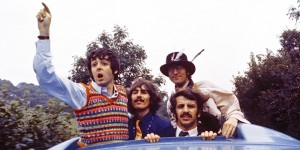 1967, Filming began for The Beatles 'Magical Mystery Tour'. There was no script, nor a very clear idea of exactly what was to be accomplished, not even a clear direction about where the bus was supposed to go. The 'Magical Mystery Tour' bus set off for the West Country in England stopping for the night in Teignmouth, Devon were hundreds of fans greeted The Beatles at their hotel.
1967, During a 10-date tour of Sweden, The Jimi Hendrix Experience played two shows at the Grona Lund in Stockholm.
1968, Bassist from Sly and the Family Stone, Larry Graham was busted for cannabis possession as the band arrived in London to start a UK tour.
1971, Donny Osmond started a three week run at No.1 on the singles chart with 'Go Away Little Girl'. The singers only solo chart topper. The song had also been a No.1 for Steve Lawrence in 1963.
1971, The animated Jackson Five series premiered on ABC-TV.
1976, KC and the Sunshine Band went to No.1 on the singles chart with '(Shake Shake Shake), Shake Your Body', the group's third No.1.
1977, David Bowie recorded a guest appearance on 'Bing Crosby's 'Merrie Olde Christmas' TV show duetting with Crosby on 'Peace On Earth – Little Drummer Boy. The track became a UK No.3 hit five years later in 1982.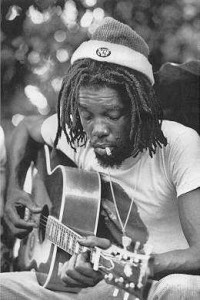 1982, Chicago started a two week run at No.1 on the singles chart with 'Hard To Say I'm Sorry', the group's second No.1.
1982, John "Cougar" Mellencamp became the only male artist to have two singles in the Top Ten as well as the No.1 album. 'Jack and Diane' was No.4, while 'Hurts So Good' was at No.8. His album 'American Fool' was at No.1 for the first of nine weeks.
1987, Founding member of The Wailers, Peter Tosh was shot dead at his home in Kingston Jamaica by armed robbers.
Born on this day: Mickey Hart, Grateful Dead (1943) Tommy Shaw, Styx (1953) and Harry Connick, Jr. (1967)
Get more history at Yeah Baby Tunes