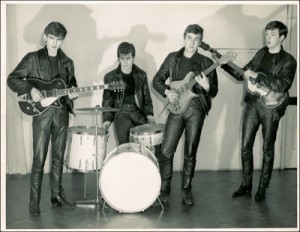 1962, The Beatles made their first appearance on the UK singles chart with 'Love Me Do', which peaked at No. 4 on the chart.
1964, The Who appeared at Wolsey Hall, Cheshunt, England.
1967, The Doors appeared at Danbury High School, Danbury, Connecticut. Before the group came on stage an announcer told the audience not to leave their seats during the performance or they would be escorted out of the venue. There was also a beauty pageant just prior to The Doors coming on stage.
1968, during a Beatles recording session at Abbey Road six saxophonists recorded parts for 'Savoy Truffle' for the forthcoming White Album. George Harrison distorted the saxophones to get the desired sound.
1971, Pink Floyd played at the Birmingham Town Hall in Birmingham, England
1974, John Denver was at No.1 on the singles chart with 'Annie's Song.' The song was a tribute to his wife and was written in 10 minutes while he was on a ski lift.
1975, Neil Sedaka started a three week run at No.1 on the singles chart with 'Bad Blood', his third No.1, the song featured Elton John on backing vocals.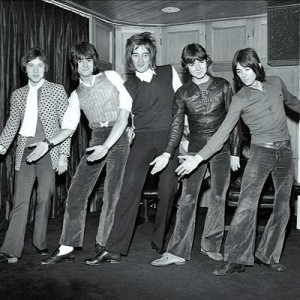 1977, The Grateful Dead performed at Lloyd Noble Center on the campus of the University of Oklahoma.
1980, The Police scored their second UK No.1 album with 'Zenyatta Mondatta.'
1991, Apple Computers settled a lawsuit launched by The Beatles' record company, Apple Corporation, over name and logo rights. The computer company reportedly paid $29 million to settle the suit.
Born on this day: Gary Mallaber, Steve Miller Band (1946) and Daryl Hall (1949)
Get more history at Yeah Baby Tunes