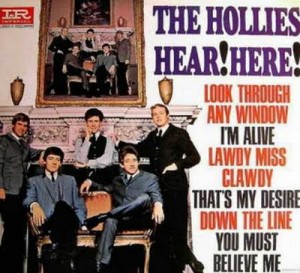 1965, The Rolling Stones kicked off their fifth UK tour at The Regal Theatre, Edmonton, London. A 14-date package tour with The Hollies, The Konrads and Dave Berry and the Cruisers.
1966, Herb Alpert And The Tijuana Brass went to No.1 on the album chart with 'Going Places.'
1966, Staff Sergeant Barry Sadler started a five week run at No.1 on the singles chart with 'Ballad Of The Green Berets', it made No.24 in the UK.
1970, John Lennon and Yoko Ono check into the London Clinic. Later in the month the couple begin a primal-scream course led by therapist Dr. Arthur Janov. Lennon starts writing songs – such as "Mother" and "Isolation" – that will appear on Plastic Ono Band.
1971, Led Zeppelin started a 12-date 'thank you' tour for British fans appearing at the clubs from their early days and charging the admission price from 1968. The first show was at The Ulster Hall, Belfast, Northern Ireland. It is the first time they perform "Stairway to Heaven" in concert.
1973, the former US manager of Jimi Hendrix, Michael Jeffrey was one of 68 people killed in a plane crash in France. Jeffery was en-route to a court appearance in London related to Hendrix.
1975, Rod Stewart met Swedish actress, Britt Ekland at a party in Los Angeles, the couple went on to have a high profile love affair.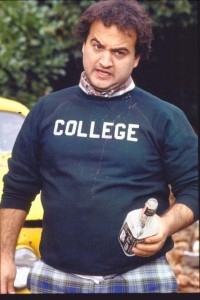 1977, Barbra Streisand started a three week run at No.1 on the singles chart with 'Love Theme From A Star Is Born', her second No.1. The Eagles were at No.2 with 'New Kid In Town' and The Steve Miller Band was at No.3 with 'Fly Like An Eagle'.
1982, actor and singer John Belushi died from an overdose of cocaine and heroin. Belushi was one of the original cast members on US TV's Saturday Night Live, played Joliet 'Jake' Blues in The Blues Brothers and also appeared in the film Animal House. His tombstone reads "I may be gone, but rock n roll lives on."
Born on this day: Andy Gibb (1958)
Get more history at Yeah Baby Tunes