Good morning everyone we are back this week with some Classic Deep Cuts and today's song will make you smile…so to speak.  It's from Chicago as am I so please enjoy!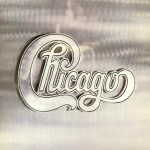 Chicago is an American rock band formed in 1967 in Chicago, Illinois. The self-described "rock and roll band with horns" began as a politically charged, sometimes experimental, rock band and later moved to a predominantly softer sound, generating several hit ballads. They had a steady stream of hits throughout the 1970s and 1980s. Second only to The Beach Boys in Billboard singles and albums chart success among American bands, Chicago is one of the longest-running and most successful rock groups in history.[1]
According to Billboard, Chicago was the leading US singles charting group during the 1970s. They have sold over 38 million units in the US, with 22 gold, 18 platinum, and 8 multi-platinum albums.[2][3] Over the course of their career they have had five number-one albums and 21 top-ten singles.
Podcast: Play in new window | Download (0.3KB)