Today we remember actor Corey Monteith who passed away a few days ago. The song we feature is one that has some symmetry with James Gandolfini who passed away last month. Take a listen and see how. In my opinion it is a really good version.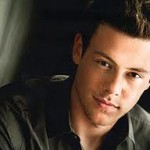 Cory Allan Michael Monteith (May 11, 1982 – July 13, 2013) was a Canadian actor and musician, known for his role as Finn Hudson on the Fox television series Glee. Born in Calgary, Canada, and raised in Victoria, Canada, Monteith had a troubled adolescence involving substance abuse from age 13, and he left school at 16. After an intervention by family and friends, he entered at age 19, and began rebuilding his life.
As an actor based in Vancouver, he had minor roles on such television series as Stargate Atlantis and Smallville before an audition tape of him singing "Can"t Fight This Feeling" helped to land him the biggest role of his career, Finn on Glee. This introduced him to an international audience as a high school quarterback who is at first reluctant to join the high school singing club. In later seasons, the character had graduated but returned as a singing coach. Following his success on Glee, Monteith"s film work included the movie Monte Carlo and a starring role in Sisters & Brothers. In an interview with Parade magazine in 2011, he discussed his history of substance abuse as a teen, and in April 2013 he again sought treatment for addiction. In July 2013, he died of a of heroin and alcohol in a Vancouver hotel room.
Podcast: Play in new window | Download (0.3KB)