Today The New Riders Of The Purple Sage (NRPS) makes their debut on the podcast with a great version of I Don't Need No Doctor.  Give it a click please!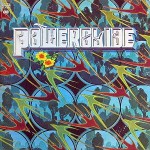 The roots of the New Riders can be traced back to the early 1960s folk/bohemian/beatnik scene in San Francisco, where future Grateful Dead guitarist Jerry Garcia often played gigs with like-minded guitarist David Nelson. The young John Dawson, also known as "Marmaduke," from a well-to-do family centered in Chicago, Illinois, and later Los Altos Hills, California, also played some concerts with Garcia, Nelson, and their compatriots while visiting relatives on summer vacation. Enamored with the sounds of Bakersfield-style country music, Dawson would turn his older friends on to the work of Merle Haggard and Buck Owens while providing a vital link between the East Coast, Timothy Leary-dominated psychedelic scene (via boarding at the Millbrook School) and the West. Nelson then moved on to Los Angeles with future Grateful Dead/New Riders lyricist Robert Hunter and tape archivist Willy Legate, while Garcia formed the Grateful Dead, then known as the Warlocks, with an acquaintance, blues singer Ron "Pigpen" McKernan.
By the time Nelson returned to the Bay Area in 1966, the Merry Pranksters-led Acid Tests were in full swing, with the Dead serving as house band. Throughout 1967 and 1968, Nelson worked as a journeyman musician in the San Francisco area, playing everything from electric psychedelic rock (he was briefly lead guitarist of Big Brother and the Holding Company after Janis Joplin and Sam Andrew departed) to contemporary bluegrass with groups such as the Mescaline Rompers.
Podcast: Play in new window | Download (0.3KB)